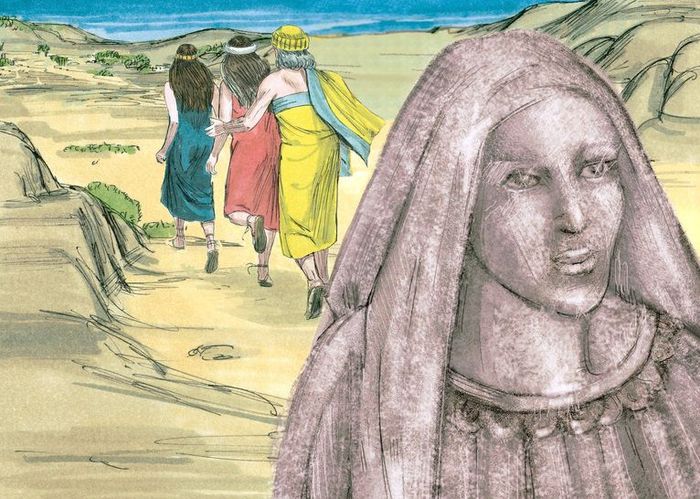 To her right is the one grimy little window, to her left, the table. She is knitting a sock, rocking the cradle with her foot, and listening to him reading the Talmud at the table, with a tearful, Wallachian, singing intonation, and swaying to and from with a series of nervous jerks.
Some of the words he swallows, others he draws out; now he snaps at a word, and now he skips it; some he accentuates and dwells on lovingly, others he rattles out with indifference, like dried peas out of a bag. And never quiet for a moment.
First, he draws from his pocket a once red and whole handkerchief, and wipes his nose and brow, then he lets it fall into his lap, and begins twisting his ear locks or pulling at his thin, pointed, faintly grizzled beard. Again, he lays a pulled-out hair from the same between the leaves of his book, and slaps his knees. His fingers coming into contact with the handkerchief, they seize it, and throw a comer in between his teeth; he bites it, lays one foot across the other, and continually shuffles with both feet.
All the while his pale forehead wrinkles, now in a perpendicular, now in a horizontal, direction, when the long eyebrows are nearly lost below the folds of skin. At times, apparently, he has a sting in the chest, for he beats his left side as though he were saying the Al-Chets. Suddenly he leans his head to the left, presses a finger against his left `nostril, and emits an artificial sneeze, leans his head to the right, and the proceeding is repeated. In between he takes a pinch of snuff, pulls himself together, his voice rings louder, the chair creaks, the table wobbles.
The child does not wake; the sounds are too familiar to disturb it.
And she, the wife, shriveled and shrunk before her time, sits and drinks in delight. She never takes her eye off her husband, her ear lets no inflection of his voice escape. Now and then, it is true, she sighs. Were he as fit for this world as he is for the other world, she would have a good time of it here, too—here, too—
"Ma!" she consoles herself, "who talks of honor? Not every one is worthy of both tables!"
Preparation for Sabbath
She listens. Her shriveled face alters from minute to minute; she is nervous, too. A moment ago it was eloquent with delight. Now she re-members it is Thursday; there isn`t a dreier to spend in preparation for Sabbath. The light in her face goes out by degrees, the smile fades, then she takes a look through the grimy window, glances at the sun. It must be getting late, and there isn`t a spoonful of hot water in the house. The needles pause in her hand, a shadow has overspread her face. She looks at the child; it is sleeping less quietly, and will soon wake. The child is poorly, and there is not a drop of milk for it. The shadow on her face deepens into gloom, the needles tremble and move convulsively.
And when she remembers that it is near Passover, that her ear-rings and the festal candlesticks are at the pawnshop, the chest empty, the lamp sold, then the needles perform murderous antics in her fingers. The gloom on her brow is that of a gathering thunder-storm, lightnings play in her small, gray, sunken eyes.
Read More about Tailor-made Bulgaria Tours