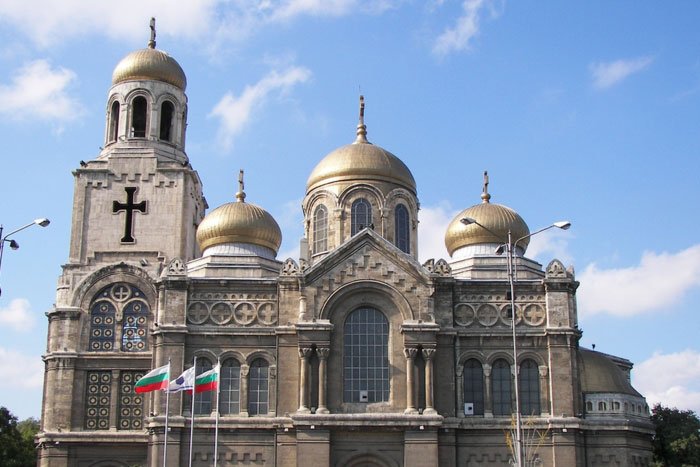 Private Tours Bulgaria – Varna – an attractive place…
Bulgaria maybe a small country but it has two capitals. And they are Sofia (Sofia city tour) and the sea capital, Varna. Varna is one of the oldest settlements on the Bulgarian lands. It is on the Bulgarian coast and is the third biggest city in Bulgaria. It`s been officially announced a sea resort in 1921. It is also one of Bulgaria destinations that tourists like. It is a lively place which everybody remembers long after. A great place for great private tours in Bulgaria.
`The Museum of History and Arts` will introduce us to the history and culture of Varna from its early centuries to the Second Bulgarian Kingdom.
`Park-Museum of the Combat Friendship` is a pleasant place for relaxation both for families with children and individual tourists. It offers history monuments as well as nature beauties.
One of the symbols of the sea capital is the Cathedral of the Assumption of the Virgin. It is a temple for the ones praying and an attraction for the tourists. This holy place will take us in the world of spirituality.
Our private tours in Bulgaria, around Varna, follow the development of the city during its different stages. The `Museum of National Revival` – the exposition highlights the important moments of Varna`s history during the Revival period.
Varna is considered an important cultural centre. It hosts the Film Festival `Love is Folly`. Also, the Varna Summer International Music Festival. The International Puppet Festival `Golden Dolphin` too and many others.
Varna is not the only place in Bulgaria that hosts festivals, though. Quite many places have their holdays, carnivals. The town of Kazanlak is one of these places. It is famous for its Rose Festival (Bulgaria private tours kazanlak).
The article above is copied from the official website of EnmarBg. For more information, please visit www.enmarbg.com.
Read More about A Picnic part 3