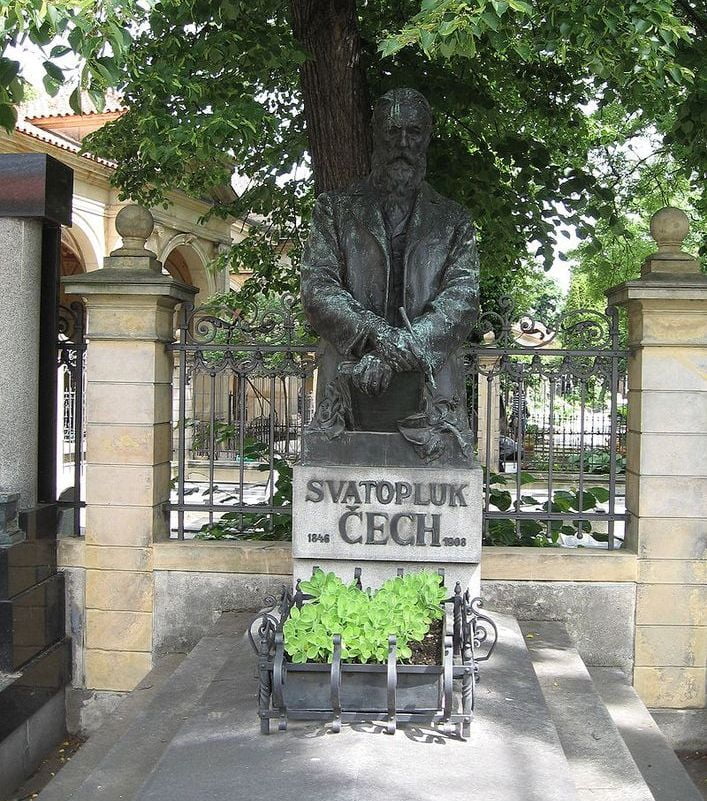 "You might better get a pug-dog, my dear!"
The baroness flashed an angry glance at her husband. Her lips opened to make response to his offensive levity, but she thought better of it. She held the statuette carefully and swished disdainfully past the baron in the direction of a rounded niche in the wall. She was just about to deposit her charming burden when suddenly, as if stung by a serpent, she recoiled and extended a finger towards her husband. The dust of many years accumulated in the niche had left its gray trace.
"Look" she cried.
"Look!" he repeated, pointing towards the ceiling. From the bouquet of fantastic flowers there hung a long, floating cobweb on which an ugly spider was distinctly swinging.
"You wouldn`t listen to my warnings. Well, here you have an intro-duction to that heavenly rural idyll of which you raved."
The baroness drew down her lips in disgust at the spider and in dis-pleasure at her husband`s remark. Violently she rang the bell on the table. The fat footman in his purple livery appeared.
"Tell them down below to send some girl here to wipe down the dust and cobwebs," the lovely mistress said to him with frowning brow.
She sat down opposite her husband, who was smiling rather maliciously and gazed with vexation at her beloved statuette.
A considerable time passed, but no maid appeared. The baroness showed even greater displeasure in her countenance, while the baron smiled more maliciously than ever.
Long deliberation and discussion
The footman`s message caused great terror below on account of the dust and the cobwebs and no less embarrassment on account of the request for a maid. After long deliberation and discussion they seized upon Foltyn`s Marianka as a drowning man grasps at a straw. After many admonitions from old Foltyn who hoped through his daughter to make up for the unfortunate drum, they drew out the resisting girl from the gate-keeper`s lodge.
The steward`s wife with her own hands forced on Marianka her own yellow silk kerchief with a long fringe which she folded across her bosom, placed an immense sweepingbrush in her hands, and thus arrayed the footman led his trembling victim into the master`s apartments.
The baroness had just stamped her foot angrily and approached the door when it softly opened and Marianka, pale as the wall, with down-cast, eye, appeared in it. The unkind greeting was checked on the baroness` lips. The charm of the simple maid surprised her. Slender she was and supple as a reed, her features gentle and childishly rounded, the rich brown hair contrasting wonderfully with her fresh white skin, and her whole appearance breathing the enchantment of earliest springtime.
Read More about Domestic Conflicts part 2