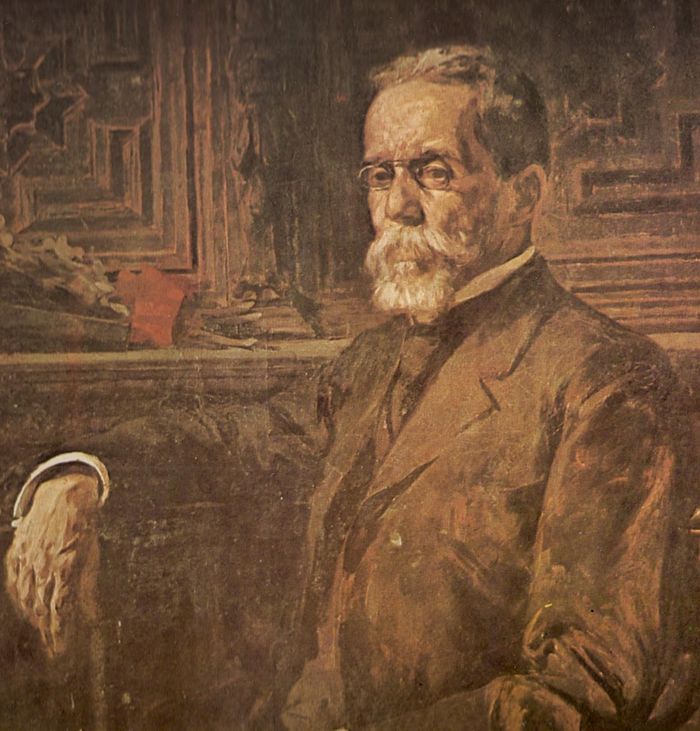 Very probably my chance was approaching. The colonel was rapidly getting worse. He made his will, the notary receiving almost as many insults as did I. The invalid`s treatment became more strict; short in-tervals of peace and rest became rarer then ever for me. Already I had lost the meager measure of pity that made me forget the old sufferer s excesses; inside of me seethed a cauldron of aversion and hatred. At the beginning of the month of August I decided definitely to leave.
The vicar and the doctor, finally accepting my explanations, asked me but a few days` more service. I gave them a month. At the end of that lime I would depart, whatever might be the condition of the invalid.
I he vicar promised to find me a substitute.
Now for what happened. On the evening of the 24th of August the colonel had a violent attack of anger; he struck me, he called me the vilest names, he threatened to shoot me; finally he threw a plate of porridge that was too cold for him square in my face. The plate struck the wall and was shattered into a thousand fragments.
"You`ll pay me for it, you thief!" he bellowed.
For a long time he grumbled. Towards eleven o`clock he gradually fell asleep. While he slept I took a book out of my pocket, a translation of an old d`Arlincourt romance which I Jiad found lying about, and began to read it in his room, at a small distance from his bed. I was to wake him at midnight to give him his medicine; but, whether it was due to fatigue or to the influence of the book, I too, before reaching the second page, fell asleep.
Apparently in a delirium
The cries of the colonel awoke me with a start; in an instant I was up. Apparently in a delirium, he kept shrieking the same cries; finally he seized his water-bottle and threw it at my face. I could not get out of the way in time; the bottle hit me in the left cheek, and the pain was so acute that I almost lost consciousness. With a leap I rushed upon the invalid; I tightened my hands around his neck; he struggled several moments; I strangled him.
When I beheld that he no longer breathed, I stepped back in terror. I cried out; but nobody heard me. Then, approaching the bed once more, I shook him, to bring him back to life. It was too late; the aneurism had burst, and the colonel was dead. I went into the adjoining room, and for two hours I did not dare to return. It is impossible for me to express all that I felt during that time. It was intense stupefaction, a kind of vague and vacant delirium.
Read More about Foltyn`s Drum part 2