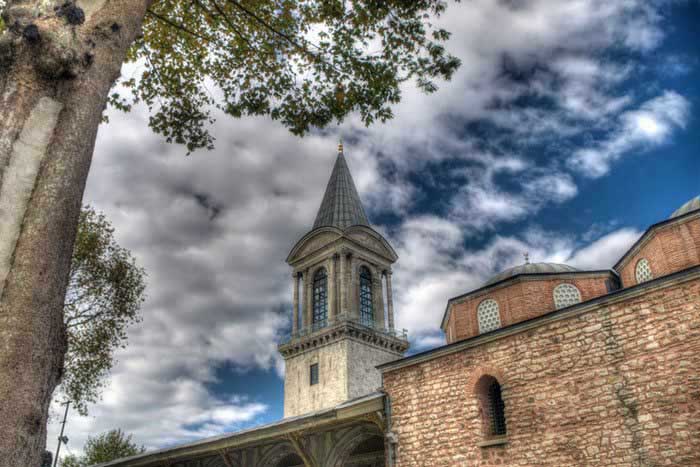 Private tours Istanbul have a bag full of stories; Once upon a time, there were many characteristic sultans of the Ottoman Empire. Each one of them with their own story. There was a former concubine who managed to become the powerful consort of Suleyman the Magnificent – the beautiful Roxelana. Also, many other girls slaves taught the arts of make-up, dress, music, dancing, reading and writing, etc. to become part of the Harem later; janissaries; a palette of sad, mad, bad, happy stories… All of these have the name with two words only – Topkapi Palace!
Mehmet II conquered the city
2140 years after the foundation of today's Istanbul, a young sultan at the age of twenty-three – Mehmet II conquered the city. Named 'the Conqueror', due to his victory, 9 years after it, Sultan Mehmet started building his palace over the ruins of Constantinople's Acropolis. The result was Topkapi Palace. Sultan Mehmed the Conqueror especially chose the place. He started to call himself, 'I am the Sultan of the lands and the seas.' This is the point in private tours Istanbul that you are closest to two continents and to seas walking tour istanbul.
It occupies one of the seven hills of Istanbul overlooking the Golden Horn and the Sea of Marmara. There is a good view of the Bosphorus from many points of the palace. Topkapi Palace was certainly quite different from the European palaces. This is because of its "irregular, asymmetric, non-axial, and unmonumental proportions". It also differed a lot from the oriental or Islamic traditions in the art of palace building. In fact, Topkapi was a sui generis microcosm, a paradise on earth or 'The Palace of Felicity'. Make sure you don't miss it! But also make sure you have enough time to see most of it if not all on private tours Istanbul private tours istanbul.
Establishing the basic layout of the palace
Sultan Mehmet the Conqueror was the one who established the basic layout of the palace. According to an account of a contemporary historian, the sultan also "… took care to summon the very best workmen from everywhere – masons and stone cutters and carpenters … For he was constructing great edifices which were to be worth seeing and should in every respect vie with the greatest and best of the past. For this reason he needed to give them the most careful oversight as to workmen and materials of many kinds and the best quality, and he also was concerned with the very many and great expenses and outlays."