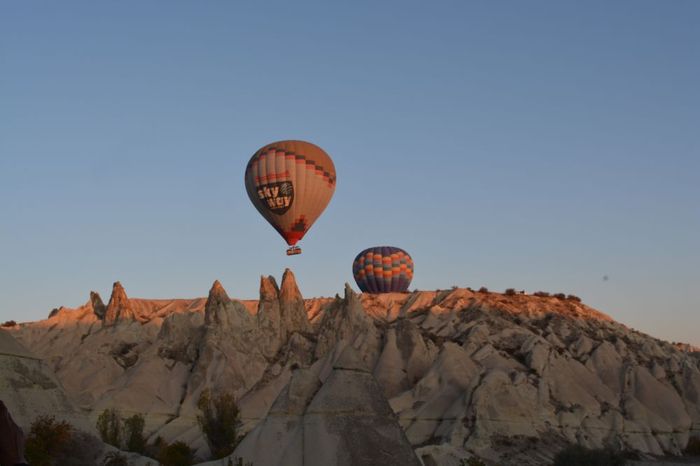 The one was to hold him as a sort of hostage, and the second was to win Gabras' affection; with the idea that if the latter had been meditating any evil deed, he would now abstain. He intended to marry Gregory to one of my sisters; and for this reason kept postponing the boy's departure. But Gabras came up to the capital again, and as he had no inkling of the Emperor's intentions, he was planning to take his son back with him secretly.
In the meantime he kept silent about his plans, although the Emperor did hint at and indirectly signify to him what he had in mind. But Gabras perhaps did not understand or owing to the late rupture of the other engagement he did not care; however it was, he asked the Emperor that his son should be allowed to return with him, and this demand the Emperor refused. Then Gabras pretended to be quite willing to let him stay and to leave all plans for the boy to the Emperor.
The point of departure from Byzantium
After he had bidden the Emperor farewell, and was on the point of departure from Byzantium, he was hospitably entertained by the Sebastocrator close to the chapel built to the memory of the great martyr Phocas, in the very pretty suburb situated on the Propontis – this was because of their close connexion through marriage and their resultant intimacy. After a very lavish banquet there, the Sebastocrator returned to Byzantium and Gabras begged to be allowed to keep his son with him for the next day at least, and to this the other assented willingly.
But when the next day came, and Gabras (whom I have mentioned so often) ought to have separated from his son, he asked the tutors to accompany him as far as Sosthenium, where he intended to pitch his camp. They agreed and went on with him; but when the time came for moving on from there he again asked the tutors the same thing, whether his son could not accompany him as far as Pharus; but they refused. Then he pleaded a father's affection, and his long absence, and by a string of similar pleas, he overcame their resolutions, and they let themselves be over-persuaded and accompanied him.
When he reached Pharus, he revealed his hidden intention, for he seized the boy, embarked him on a merchant-vessel and entrusted himself and his son to the waves of the Euxine. On receipt of this news the Emperor sent off swift ships after him with all possible expedition, and commanded the captains to hand Gabras the letters he gave them for him and to bring back the boy without loss of time with his father's consent, or if he refused, to inform him that the Emperor would thenceforth count him as an enemy. They departed and overtook Gabras beyond the town of Aeginus, near a town locally called Carambis.
Read More about Foltyn`s Drum part 3