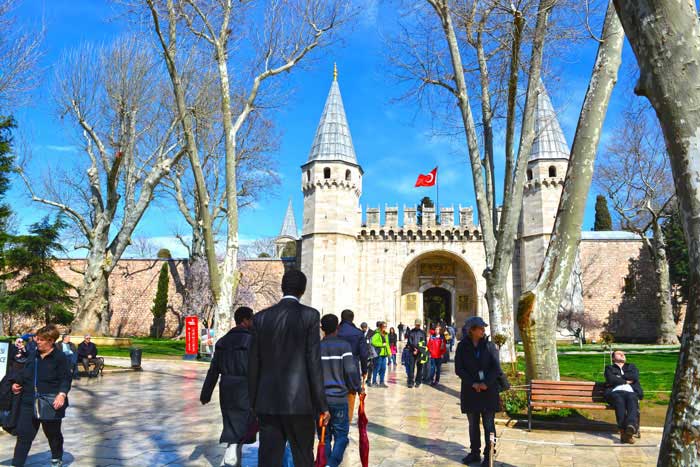 When you ask locals what the symbols of Istanbul are, it's quite possible they tell you different ones. Because Istanbul has many symbols. It's a magical city and everything is possible here. The biggest and most significant one of all is the Bosphorus, the beauty of Istanbul, the famously beautiful stretch of water. The Bosphorus, which is a great point for Istanbul Day Trips and private Bosphorus tours, with the Golden Horn (an inlet of the Strait) and Maiden's Tower (Kiz Kulesi) at its southern entrance, has a definite personality customized istanbul city tour.
Istanbul Day Trips – Maiden's Tower, Grand Bazaar
Maiden's Tower – a place of legends, the Grand Bazaar – maybe the first shopping mall of the world; the Spice Market – the second largest covered market after the Grand Bazaar, the place 'to spice your life up'; Galata Tower with its breathtaking views of the Bosphorus, the Topkapi Palace, the Marmara Sea, the Golden Horn, the Galata Bridge, the Sultanahmet mosque..
Yes, all the historical sites in Istanbul can be thought of as its symbols. We shouldn't forget the Dolmabahce Palace, the Hippodrome, the Cistern.. These and many others around Turkey are awaiting you on guided Turkey tours.
Chocolate of Beyoglu
And last but definitely not least are the legendary chocolate of Beyoglu; simit – the king of Istanbul street food, the amazing fish restaurants, the Fish Bread (Balik Ekmek).
Contact me to visit Istanbul and surely you will find your symbols that will remind you of the city on two continents.
A piece of advice for all of you who like travelling. We are all different but the same. All of us or almost all of us need to experience new places, cultures, meet new people, learn new things. There is a beauty exploring places yourself as well as doing it with a guide. Both ways have their pros and cons. There is a place in Turkey, though, Ephesus that is always better to see with a guide. In order to fully enjoy and experience the ancient site, my advice is to do it with tour guide Ephesus istanbul day trips.