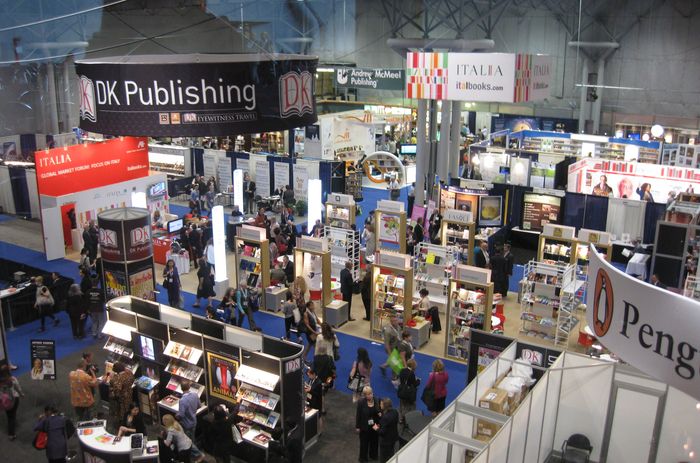 Do not miss book expo america this may if you would like to have breakfast with famous actors and their new books in new york city!
An event that reverberates around the world and rivets all eyes on new books and their authors, North America`s biggest book fair, BookExpo America, is taking place this year May 24-26 at New York City`s Jacob K. Javits Center. A different `breakfast with writers` kicks off the morning of each of the fair`s three days. What`s more, there are some celebrated Hollywood personalities among the writers taking part. The Children`s Book Writers` Breakfast on Tuesday, May 24th, for example, is being moderated by Julianne Moore, author of "Freckleface Strawberry:
Best Friends Forever". And among the authors being presented on the morning of Wednesday, the 25th, you may come across Diane Keaton and her book.
Print media andsocial media under the same roof
Another distinction of this year`s BookExpo America is that it is being realized in conjunction with the BlogWorld & New Media Expo, the world`s largest social media conference and eastern leg of the new media industry fair. BlogWorld and New Media Expo brings together bloggers, digital publishers, social media professionals and new media leaders from around the world to host a giant social media get- together. Social media and print media will come together under the same roof when the two events are staged at the Jacob K. Javits in New York City on May 2426. It`s exciting just to imagine the new ideas and professional opportunities that will come out of this interaction.
40 days and 40 nights of complate fun
An important milestone for turkey`s retail sector, the Istanbul shopping fest has ended with smiles on the faces of shops and shoppers alike,
The Istanbul Shopping Fest, which kicked off at the sound of a gong on Fransiz Sokak on March 19th, ended on April 26th following 40 days and 40 nights of non-stop shopping fun. The scene of myriad activities from concerts to contests for the duration, Istanbul was literally flooded with visitors. A favorite with foreign as well as Turkish tourists, the festival gave a boost to shopping in the city and more than accomplished its aim of reviving the domestic market.
The main venues for the events, Abdi Ipekci, Bagdat and Istiklal Streets were brightly lit for the 40 day-40 night shopping marathon thanks to a series of concerts, street exhibitions and fashion shows. Every Saturday night one shopping center each on the city`s European and Anatolian sides stayed open until 2 a.m.
One of the main attractions of the festival, where consumers enjoyed discounts of up to 30 percent, was the Fashion Festival staged on Serdar-i Ekrem Caddesi on April 9th.
Read More about Spitzbergen Experience Cruise