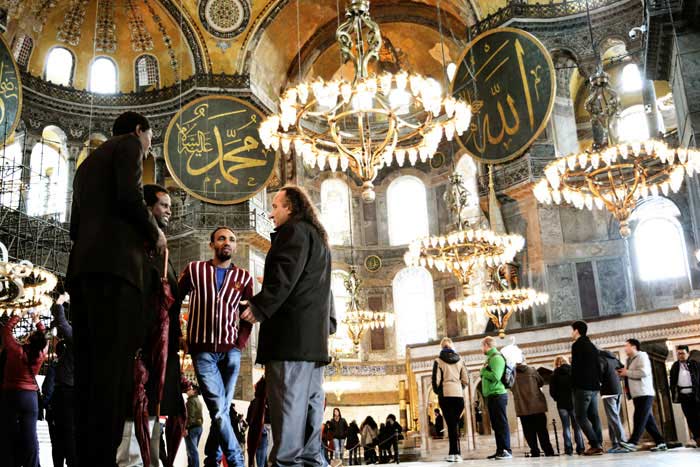 Istanbul Tour Guides – Ensar – private Istanbul tour for Ethiopia Diplomatic group on 4th of March
We started our tour with Blue Mosque which is one of the most famous mosques of the world. Due to the Friday pray, we couldn't go inside. However, Ensar, one of the best Istanbul tour guides and customized round Turkey tours, talked about the Blue Mosque in Hippodrome istanbul tour guides.
It was raining a little bit when we were going around the Hippodrome. It was difficult to keep ourselves dry but it gave a great ambiance to the tour. At least, that's what I think. Rain is always bit more difficult for Istanbul Tour Guides.
After we saw the monuments from Roman Hippodrome, we carried on to Hagia Sophia, a place that must be seen with Istanbul tour guides. We talked a lot about the history, stories and facts about Hagia Sophia customized daily istanbul tours.
Customized daily Istanbul tours with private tour guide Ensar
Topkapi Palace was our last place in this customized tour Istanbul. We saw many details in Topkapi Palace, ranging from Imperial Consul Place to kitchens, audience hall to holy treasures. The Palace might have been the last place in that tour around Istanbul but it's one of the many tours, including daily Ephesus tours, that you would like to take in the company of guide Ensar.