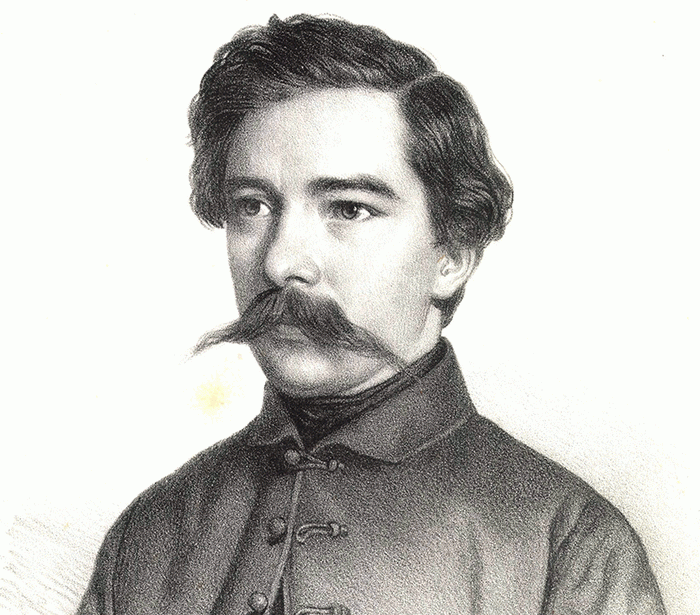 A soft, creeping noise could be heard, as the ladies, with their fingers on their lips, slipped away from behind the curtains.
"I have loved you for a long time," said the Red Scoundrel in a melting tone.
Something seemed to choke the woman, but she told herself it was only imagination.
"I adore you."
The woman could not take her eyes off his hand. And she pleaded:
"If you love me, let go the hilt of your sword."
"Never," shouted Scarlet in the heat of his passion, and drew his chair closer.
The Lady was trembling like a leaf in an evening breeze.
"You are beautiful!" howled the Scarlet Bone. "You are as beautiful as the morning star, and I tell you frankly I am going to make you my own love."
His grip on the sword tightened.
"He' will not let go of it." thought the terrified woman. "He will not let go of it. I am lost."
She made an atte